VW Typ 166 Schwimmwagen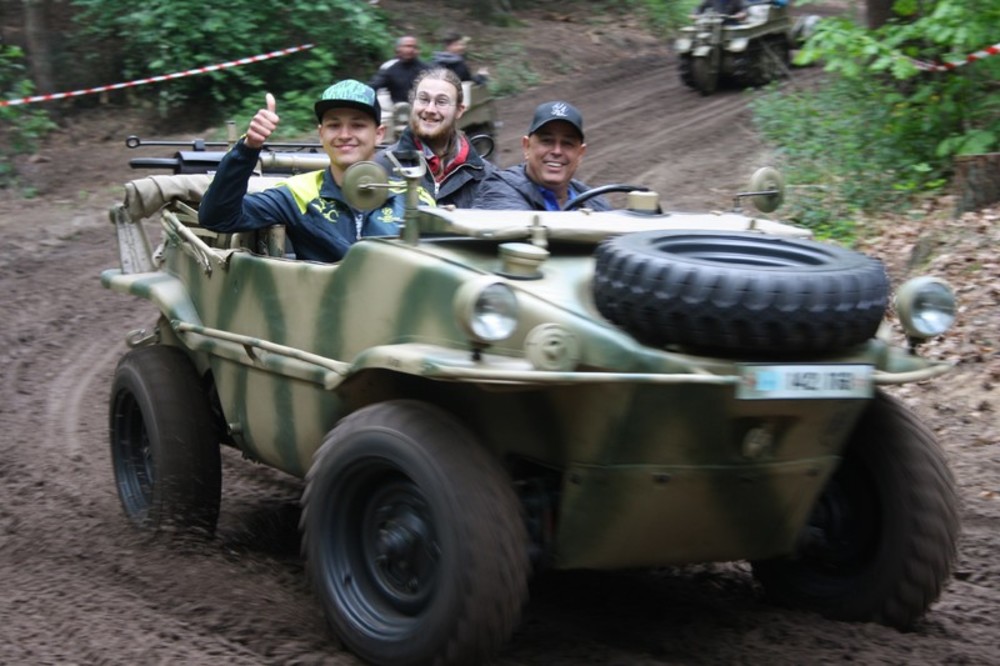 The amphibious vehicle Type 128 produced at Volkswagen in 1941 was too heavy and too unstable. For this reason a smaller amphibious vehicle was built, the well-known Schwimmwagen, with a smaller, egg-shaped flatboat basin with a lower beltline and a narrower front axle. With its greater cross-country compatibility, especially with its water mobility, it was supposed to replace the sidecar motorcycles. Thanks to its all-wheel drive the small, light vehicle boasted great cross-country compatibility.
Acitvating a lever lowered a tail rotor for water operation. This vehicle was chiefly used as a leading and reconnaisssance vehicle.