Can we have your attention for a moment?

In War Museum Overloon we are constantly on the move, whether it concerns a new Jeep exhibition, or the building of a completely new Lancaster Pavilion in a few weeks' time. Development is progress and so now we have something very special on the roll...
Herman the Sherman
This year we started with webcasts, online broadcasts from the museum. We've set up a really cool little cart for that, which we've named 'Herman the Sherman'. Herman is actually one big (well, big...) mobile film studio, with several cameras on board. And with Herman we drive through the museum to treat you to special images and stories that have not been shown before. We have three themes in store for you:
Overloon WINGS
Overpay TRACKS
Overloon Highlights
While driving the golf cart, various stops are made at vehicles, boats and planes. The online tours are a mix of pre-recorded content and live coverage. From technical details to personal stories.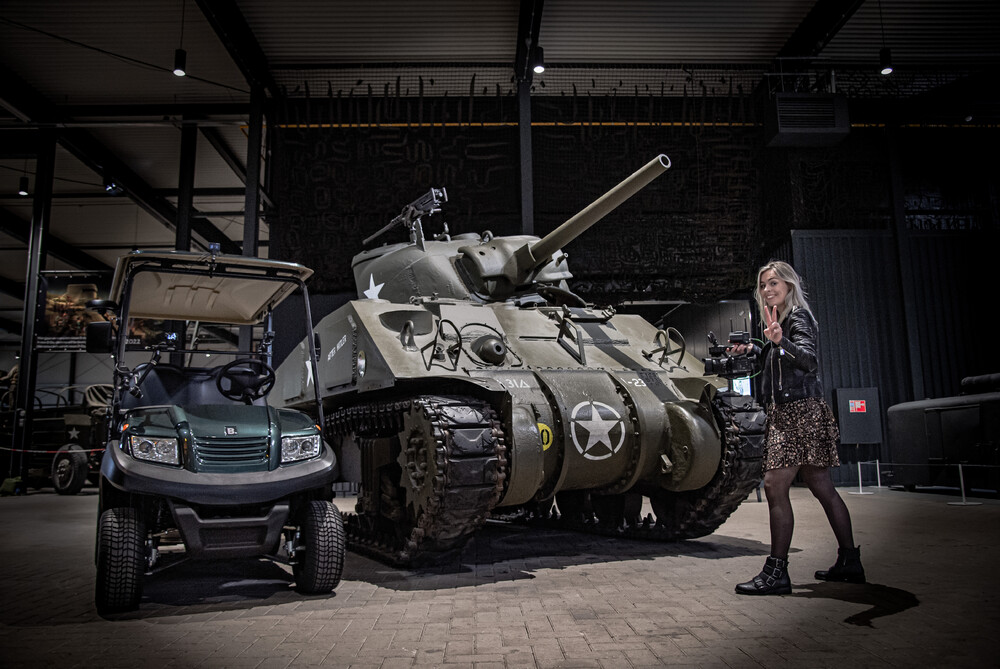 In one-hour broadcasts, we update you on various topics. Whether it concerns airplanes, tracked vehicles, or other special items in our museum, we treat you to exclusive images and background stories. We also let experts and sometimes eyewitnesses have their say. In short, if you are a fan or friend of the museum, or just curious about what we have to offer, check out our webinars. For the next webcasts you can register here:
SIGN UP HERE FOR ONE OR MULTIPLE WEBINARS

THEMES OVERlOON LIVE
✅ Overloon Wings
✅ Overloon Tracks
✅ Overtime Highlights

Overloon Wings
Overloon War Museum has collected a special collection of aircraft over the years. More than 2000 pieces of wreckage were recently brought in from an AVRO Lancaster that crashed in 1945. The remains of this imposing aircraft are exhibited in a special way in the museum and the story behind it is impressive. Another example is our Mitchell (B25), this aircraft has been in our collection for decades, but the (local) story of this bomber has only been known to us for a few years. A story that secretly comes very close, literally and figuratively. Don't forget the Spitfire, the Skytrain and of course the Horsa Glider.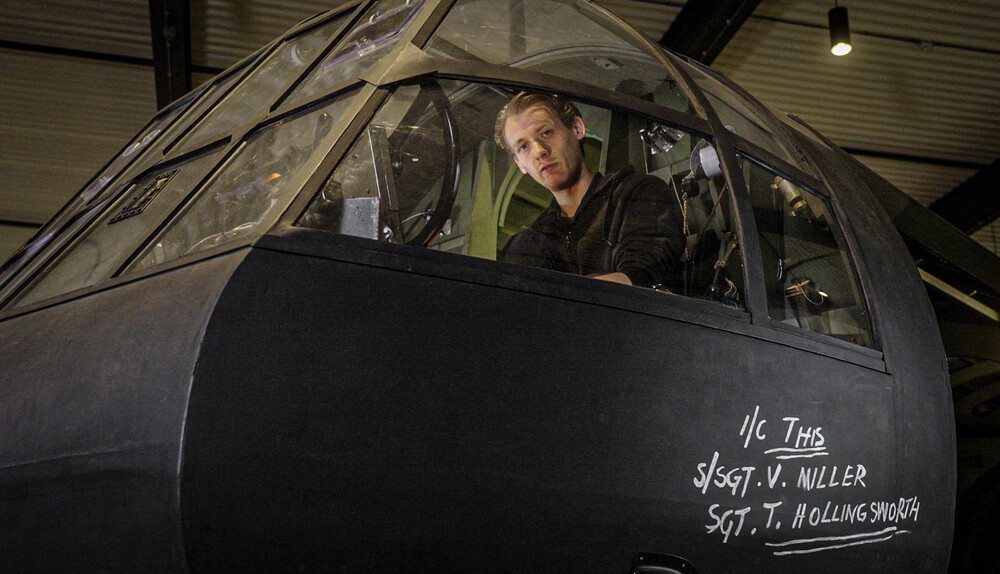 Overloon Tracks
Tank battle or not, what was it again in Overloon? Well, in any case, quite a few tanks were left behind after the Battle of Overloon. Central to the Military Hall of the museum are a number of imposing tanks that were deployed and disabled during the fierce battle in an area around Overloon in October 1944. For example, a Sherman crab, a Panther and a Churchill tank can be found here. Special stories characterize these tanks. Attention is also paid to the only Polish tank present in the museum, the Challenger. The T34, Stug III and the Sexton are also reviewed. Technical facts, storytelling, but also a special insight into the vehicles are on the program in this webinar.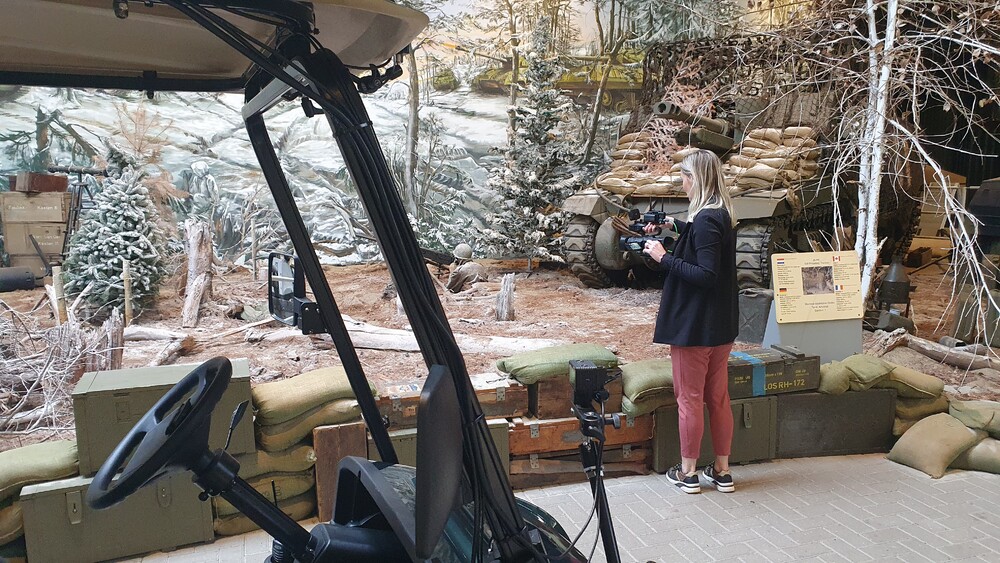 Overloon Highlights
Speed ​​past the highlights of Overloon War Museum in an hour? This is possible during the webinar Overloon Highlights. 'Herman the Sherman' takes you along some very special objects of the museum.The story of the England sailing boat 'Yvette', the stories behind the 1000 bombs and grenades of collector Ben Junier, our enima and what story is hidden behind it the Sherman with the sheven dome? Find out all about it during this webinar!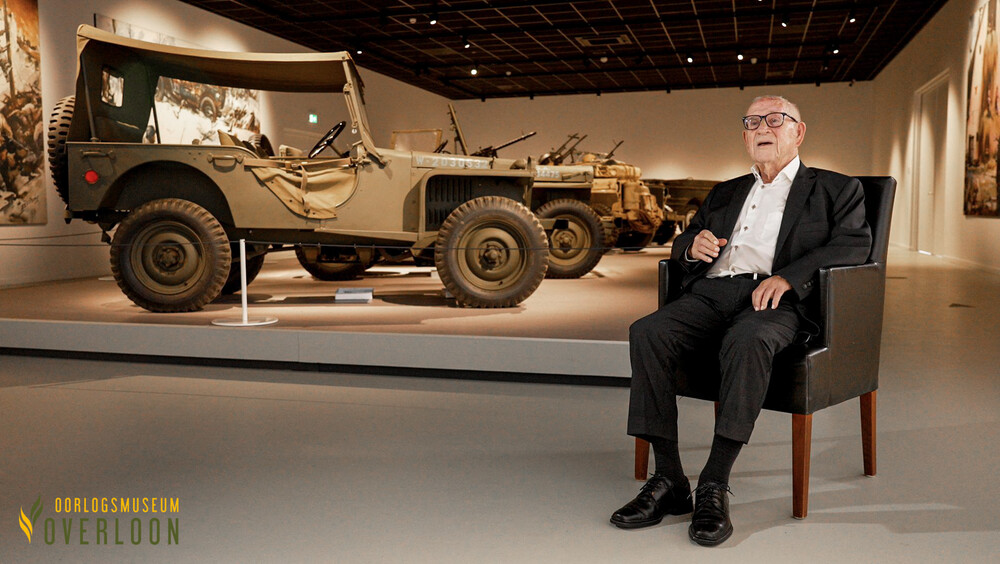 EXTRA INFORMATION
The webinars will take place on Thursday evenings at least until February 2022
There is a Dutch tour and an English tour.
Data Overloon Live
You can find the dates HERE
Times​
English 21:00 CET
Dutch: 19:30 CET
Costs
The online tours cost € 3 per webinar, per person.
Participate
Click on the button below to get more information or to register for one of the webinars. See you soon?