Sherman M4 'After Hitler'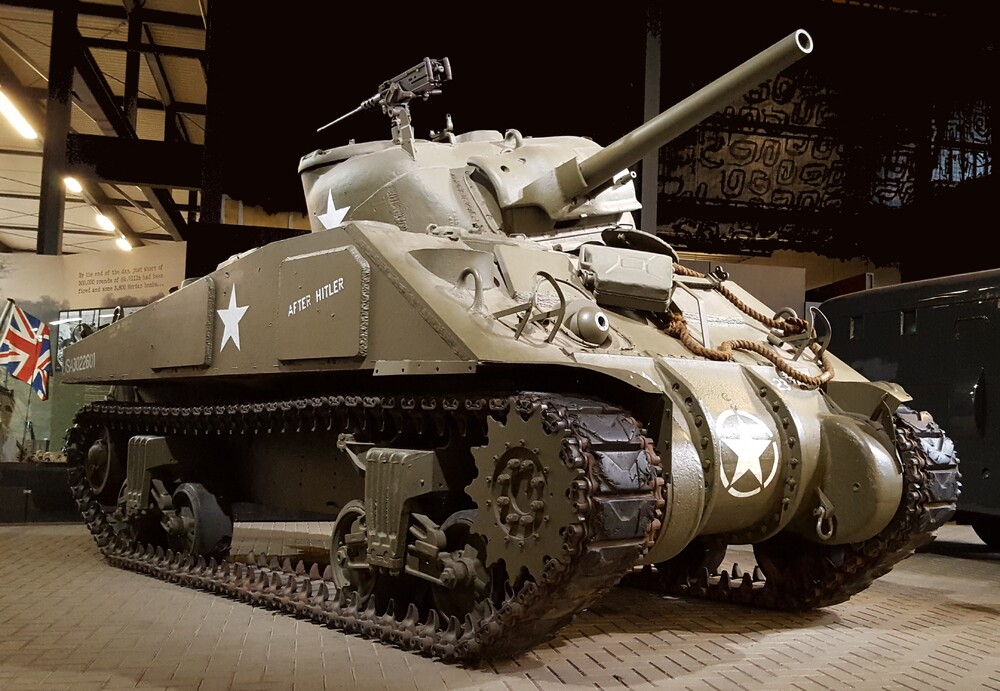 Almost 50,000 Sherman tanks rolled off the production line during the Second World War. This achieved a numerical superiority over the German tanks, which were often more heavily armed and armored.
The Shermans around Overloon belonged to the 7th (US) Armored Division, also known as "The Lucky Seventh". They owed that nickname to the comment of the Commanding General, who praised the men fortunately: "You are lucky to be in this Division. The Lucky Seventh". During their time in France, luck was indeed on their side with few casualties. The Battle of Overloon would, however, end dramatically for "The Lucky Seventh" with heavy losses, before the division was withdrawn from the battle on October 8, 1944. This tank was hit by multiple direct hits. The nature and size of the impacts indicate that she was hit from close range by shaped-charge projectiles. Probably by Panzerfausts. The crew of this tank died and was buried in the American cemetery Henri-Chapelle near Verviers (Belgium), close to the cemetery in Margraten located on Dutch territory.