T-34/85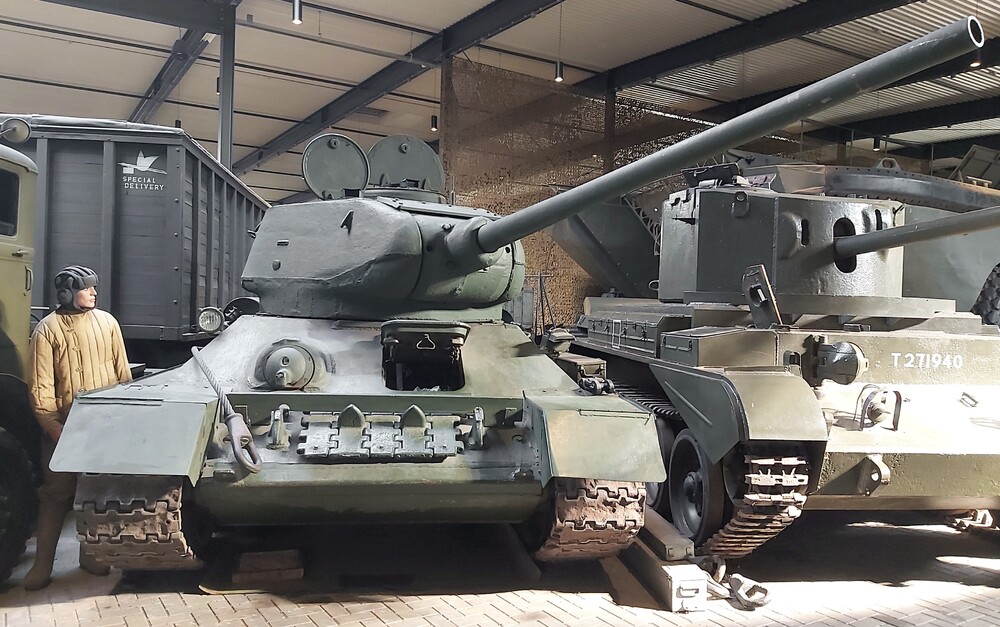 The T-34 was a medium tank used by the Red Army during World War II. The T-34 played a crucial role in the battle on the Eastern Front.
The secret of the T34 was that it was a simple and robust design that could be produced quickly and easily in large numbers. This way the Soviets could easily absorb the losses caused by the Germans. During the war it was the most produced tank in the world. Up to the capitulation of Japan, more than 54,000 T-34s were built.
The type T-34/85 you see in our museum appeared on the battlefield in late 1943. This greatly improved version was equipped with an 85 mm gun and was therefore better able to withstand new German tanks, such as the Tiger. The T-34/85 also had a higher top speed, heavier armor and a larger turret.
This example was built in 1945 and used in the Battle of Berlin, where the vehicle was heavily damaged. And donated to us by the Russian government in the mid-1990s.